This new house in the Hollywood Hills has dramatic views of Los Angeles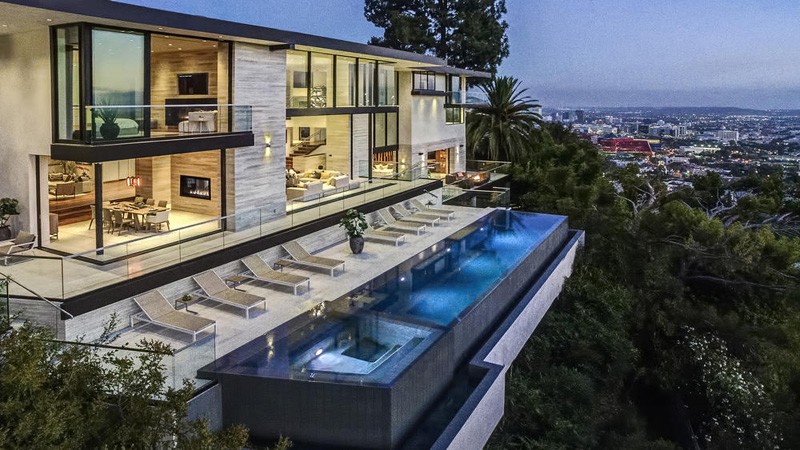 This new home, located high above the Sunset Strip in Los Angeles, California, has stunning views, an infinity edge pool, and plenty of outdoor entertaining spaces to enjoy.
The home is currently for sale, and is listed by The Agency.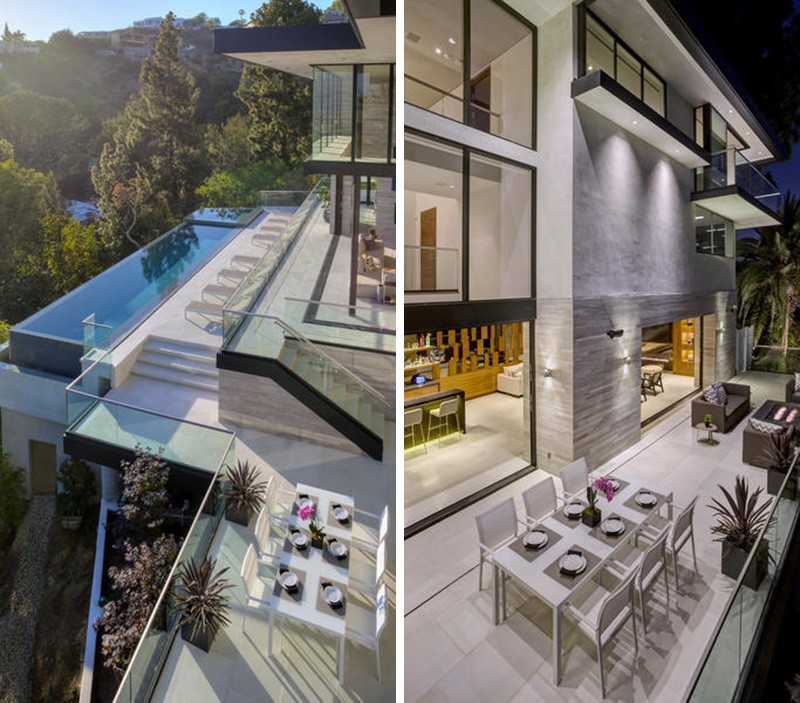 Outside, a small yard breaks up the various outdoor entertaining areas.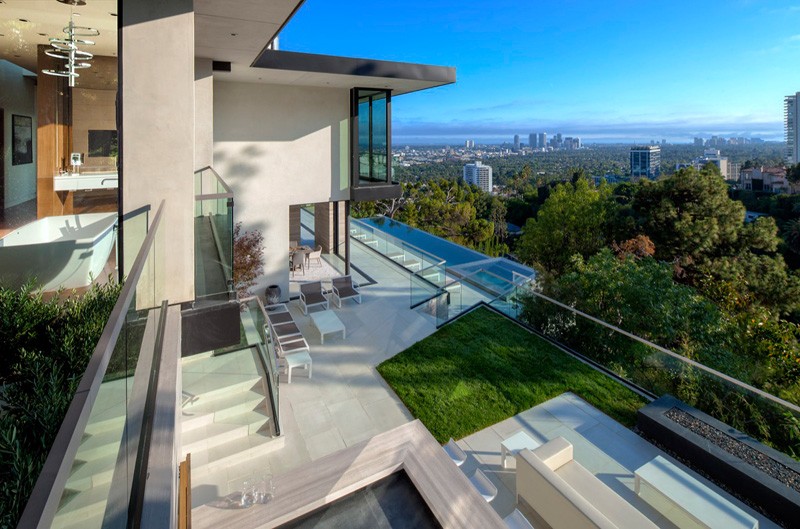 The long infinity edge swimming pool is perfect for those hot Californian days.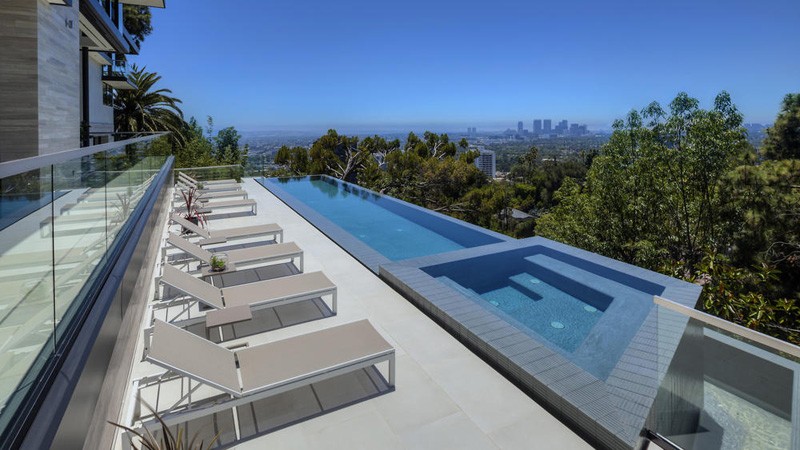 The main indoor living area is raised up from the swimming pool and its surrounding deck.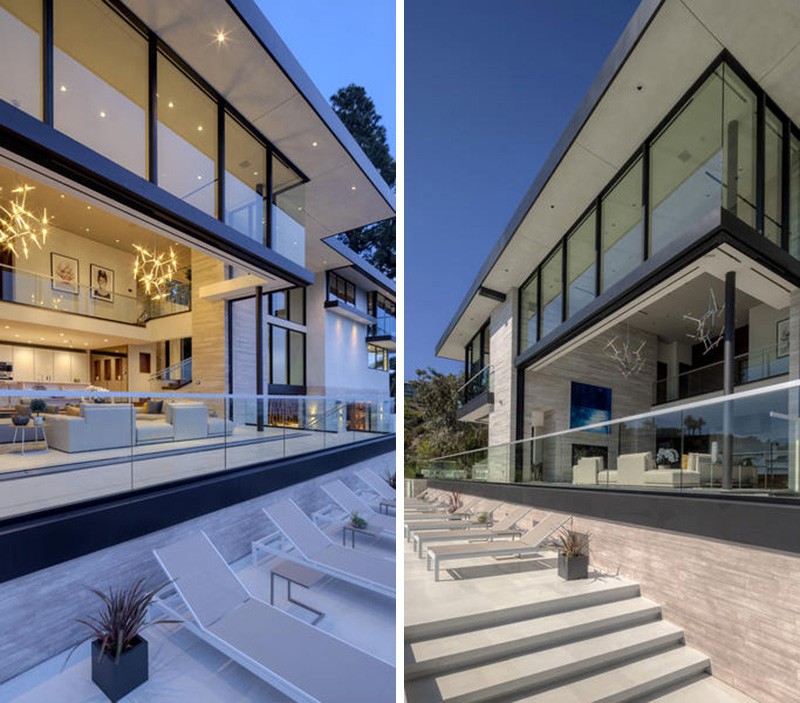 From the main living area, you're granted views of Los Angeles and the surrounding areas.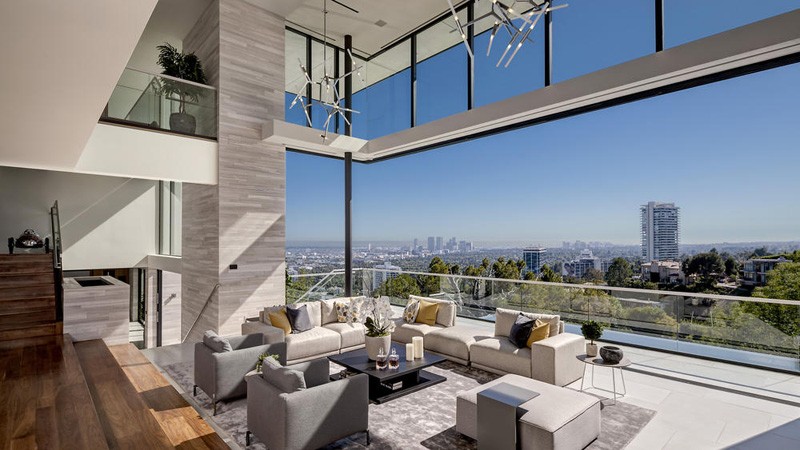 Here you can see how the living room has been stepped down from the kitchen.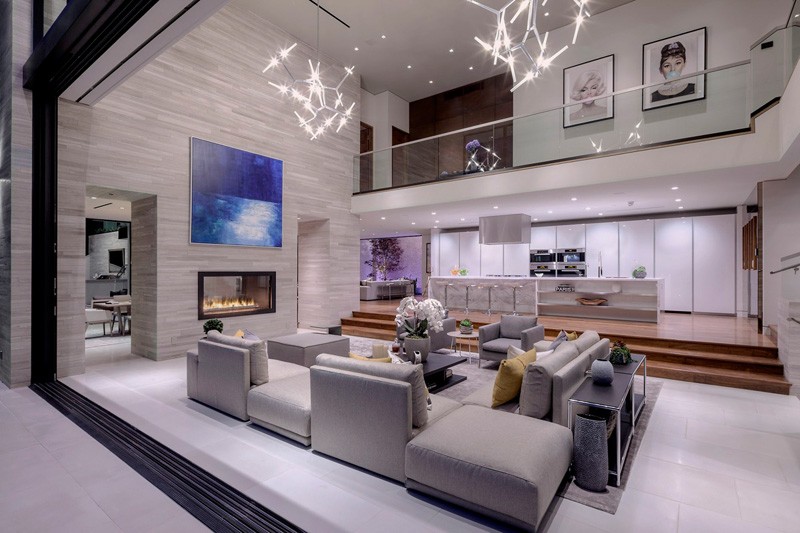 During the day, the main living area gets plenty of sunshine.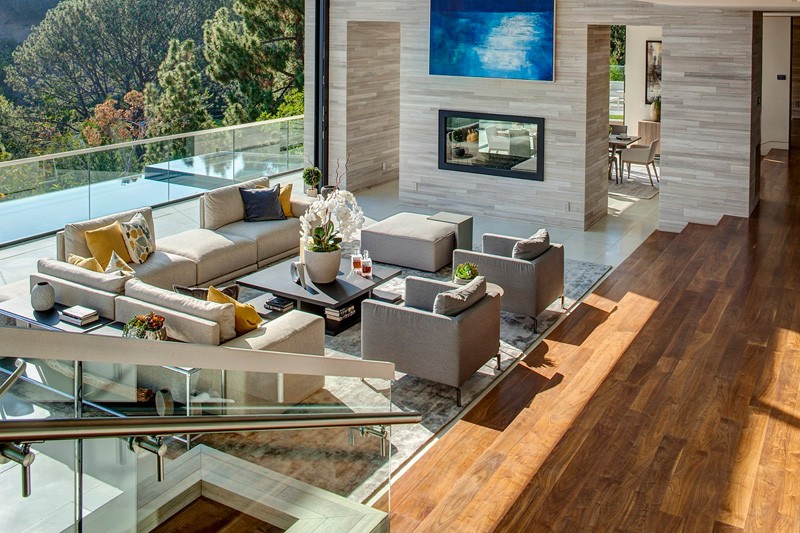 The view from the upper walkway looking down on the main living area is pretty impressive.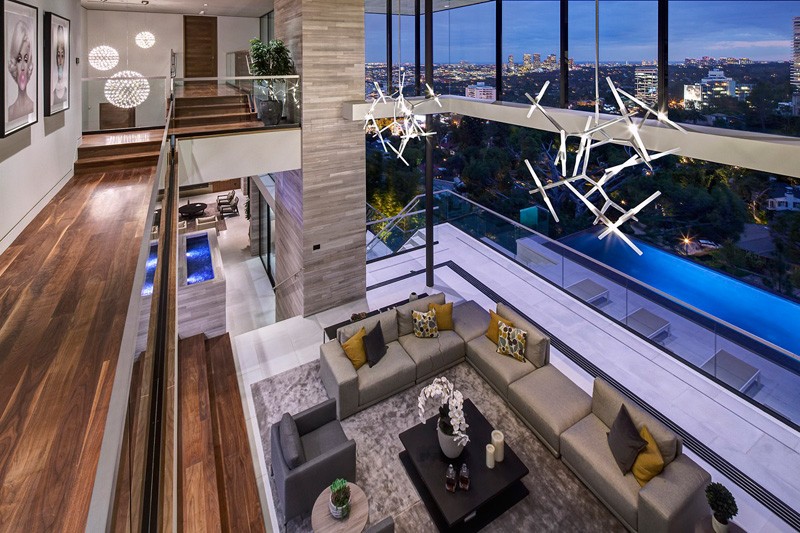 Beyond the double-sided fireplace in the main living area, is the dining room.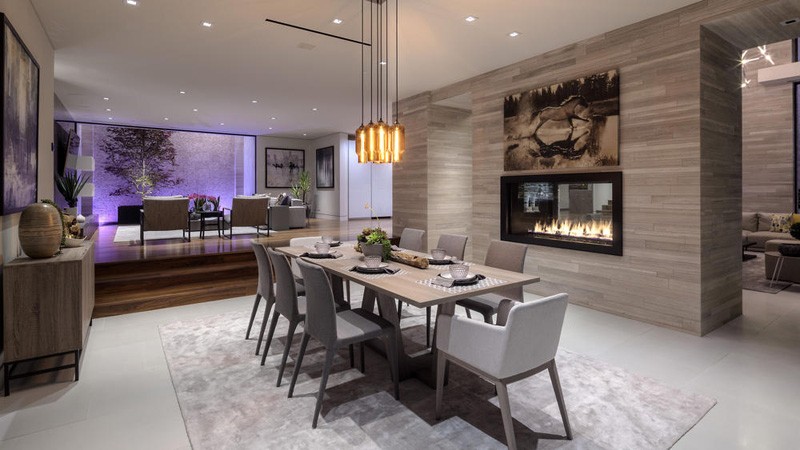 Just off the dining room is another living area with ample seating and mood lighting.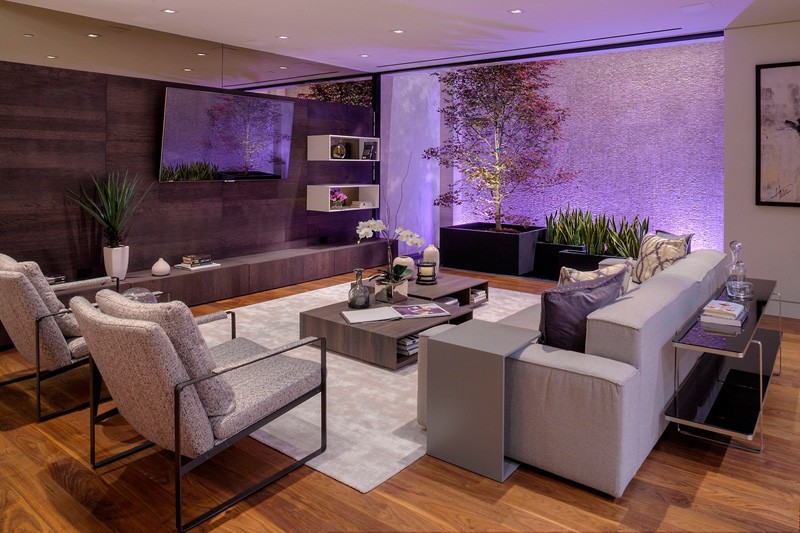 The kitchen is home to a wall of glossy white cabinets, and a marbled island with seating for four.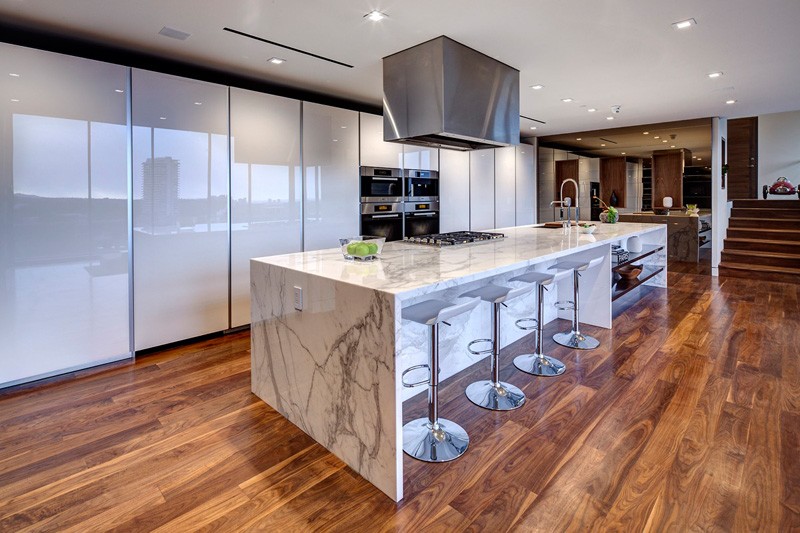 A large glass-enclosed wine cellar is located just off the kitchen.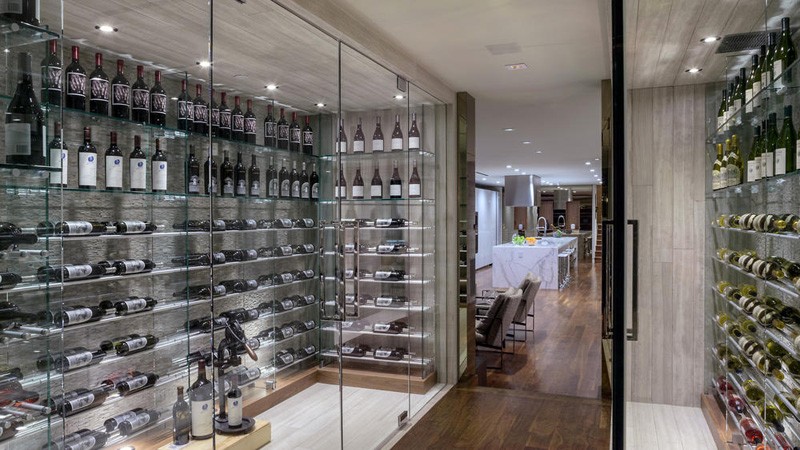 Located at the bottom of the stairs from the main living area, is a wood-clad bar.
At night, the bar is lit up with colored lights.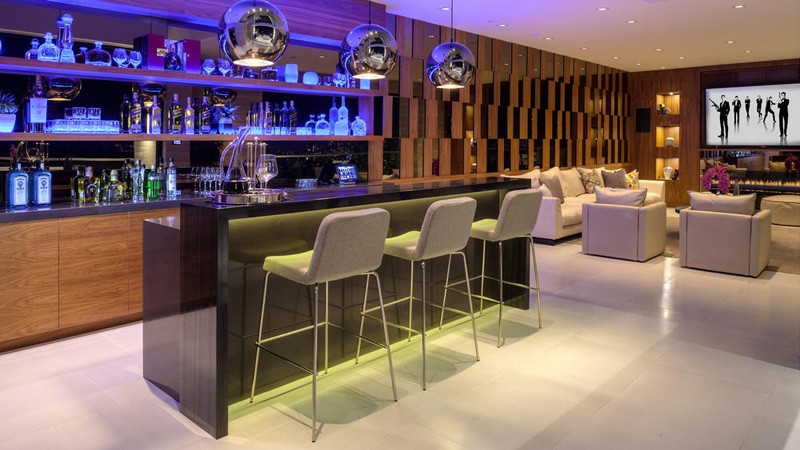 This living area, located just off the bar, opens up to the outdoors, where there is another fireplace to enjoy.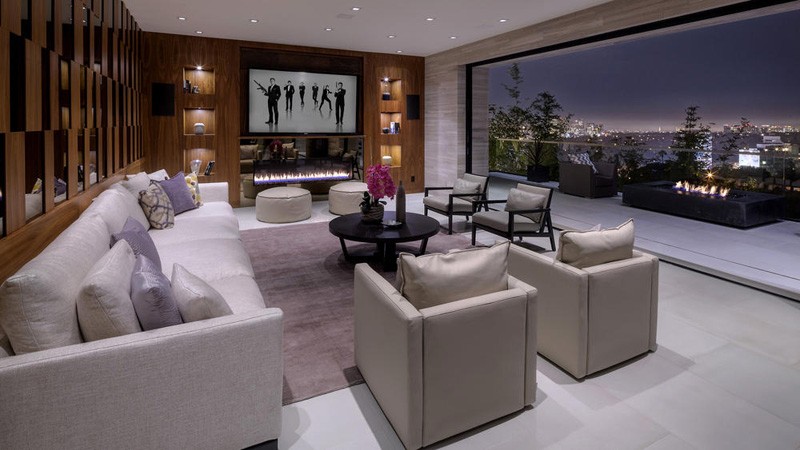 A wall of wood makes a feature wall in this bedroom.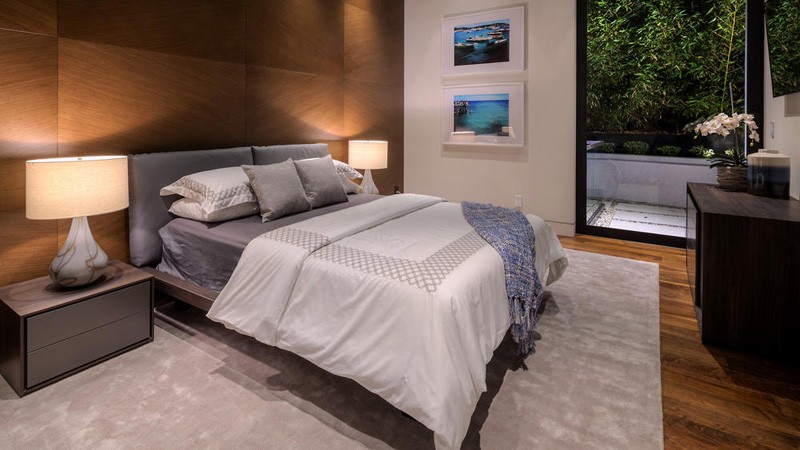 This bedroom has a tv and a fireplace, that can be enjoyed from the bed.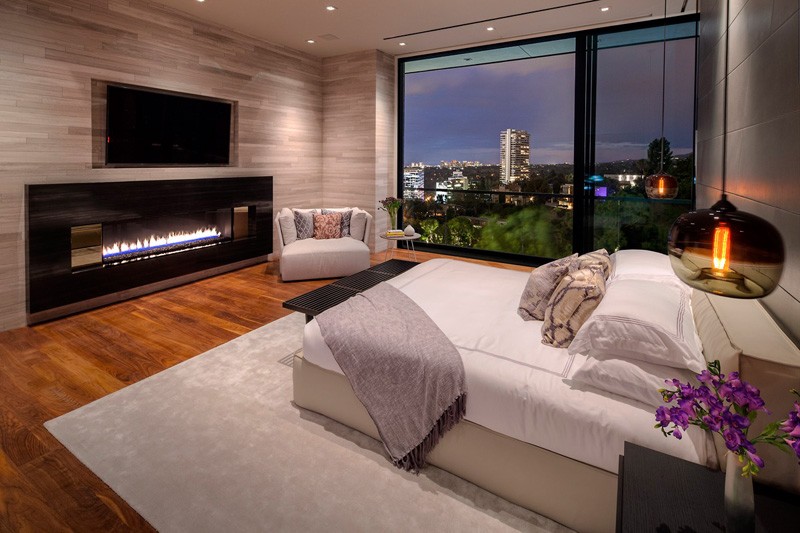 The bedroom also has floor-to-ceiling windows to enjoy the view.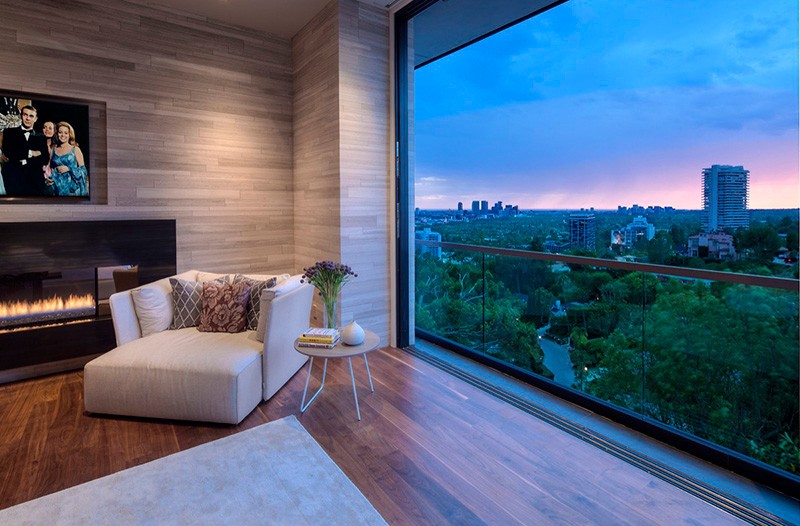 The walk-in closet has plenty of space for clothes, shoes and accessories.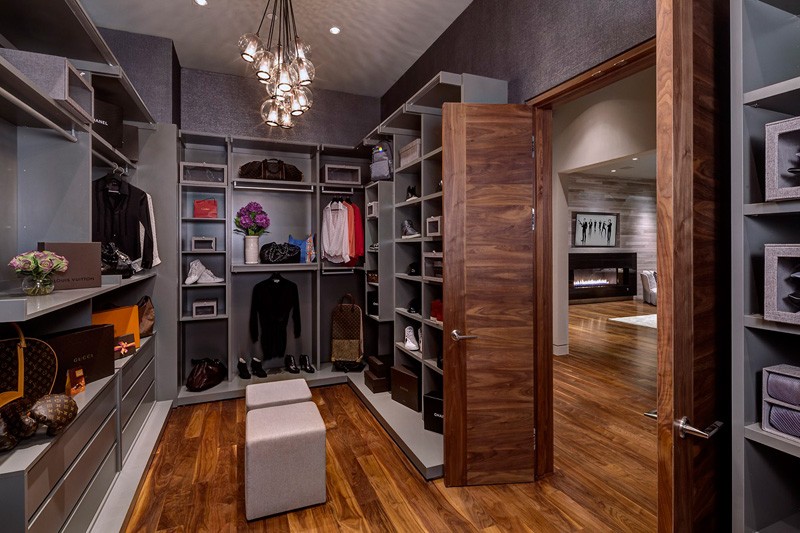 The shower in this bathroom has a variety of shower heads to choose from.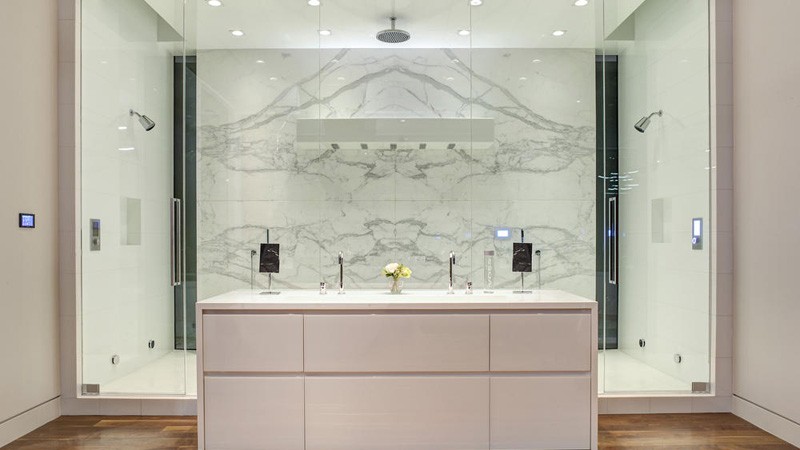 The views from this bathtub could make you want to stay in it all day.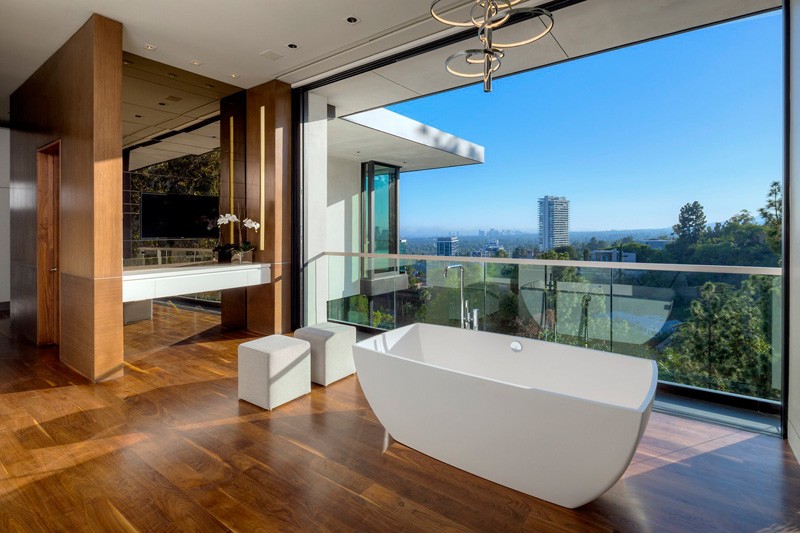 Wooden paneling, a floating counter, and a backlit mirror, make this bathroom warm and contemporary.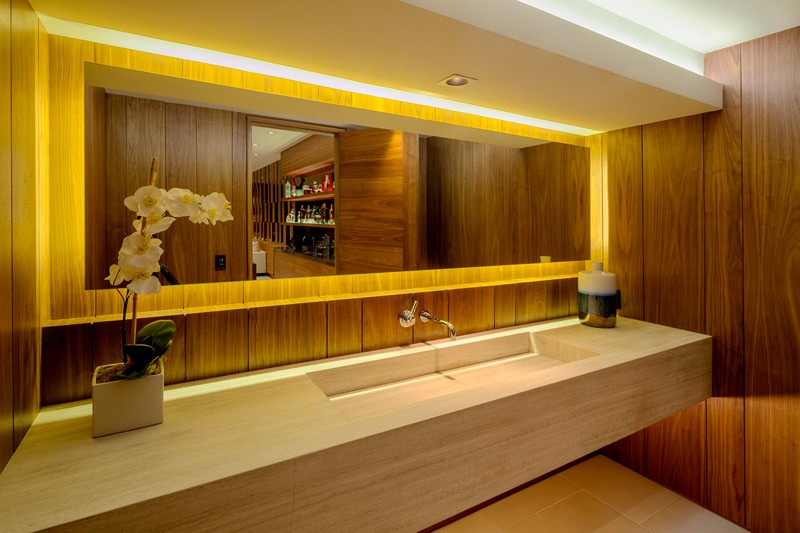 Recensione Utenti
Nessuna opinione inserita ancora. Scrivi tu la prima!
ALTRI ARTICOLI DI QUESTO AUTORE
Created: 2016-05-25 12:38:45
Category: Architettura Design
©2015 Mariko Reed This updated 1962 Eichler home in San Francisco is the result of an extensive remodel designed by Klopf Architecture.
Created: 2016-05-26 10:00:32
Category: Architettura Design
Photography by Benjamin Benschneider
Created: 2015-08-09 10:41:01
Category: Architettura Design
Whenever designers produce a popular product, fake knockoff versions always show up soon after. Designer David Trubridge decided to order a fake version of his Coral lamp to see it for...
Created: 2015-11-10 01:24:46
Category: Architettura Design
Katharina Unger, the founder of LIVIN Farms, has created the world's first countertop hive for edible insects.
Created: 2015-10-12 02:12:04
Category: Architettura Design
Crystalzoo Architecture designed this administrative building in La Nucia, Spain, which is covered in thousands of hexagonal tiles in three shades of green.
Created: 2015-05-03 23:19:51
Category: Architettura Design
Murdock Solon Architects designed the contemporary renovation of a Brooklyn townhouse in New York. The architect's description MSA's renovation opened this single-family townhouse to the outdoors, light and views.