This unique wedding pavilion is surrounded by tropical ocean paradise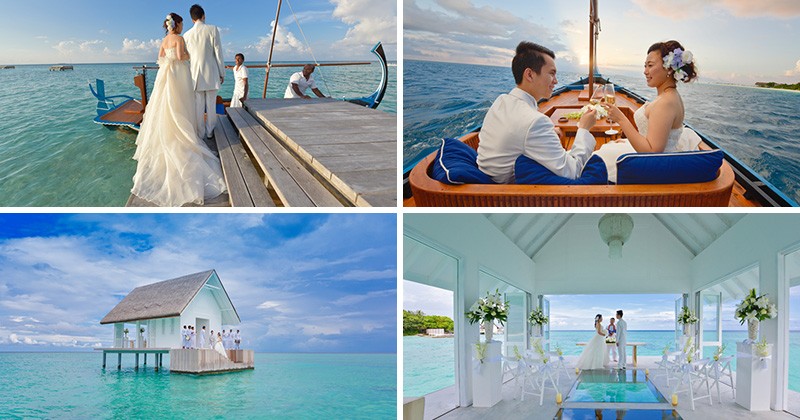 Located within the picturesque Maldives, the 'Afloat' wedding pavilion has recently been unveiled by the Four Seasons Resort at Landaa Giraavaru, as a unique wedding option for their guests.
To get to the pavilion, you board a small wooden boat.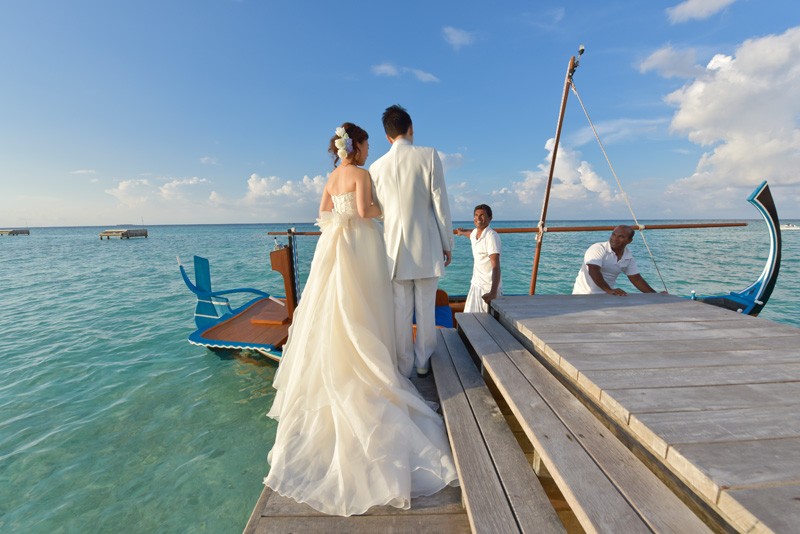 Enjoy a glass of champagne on the way.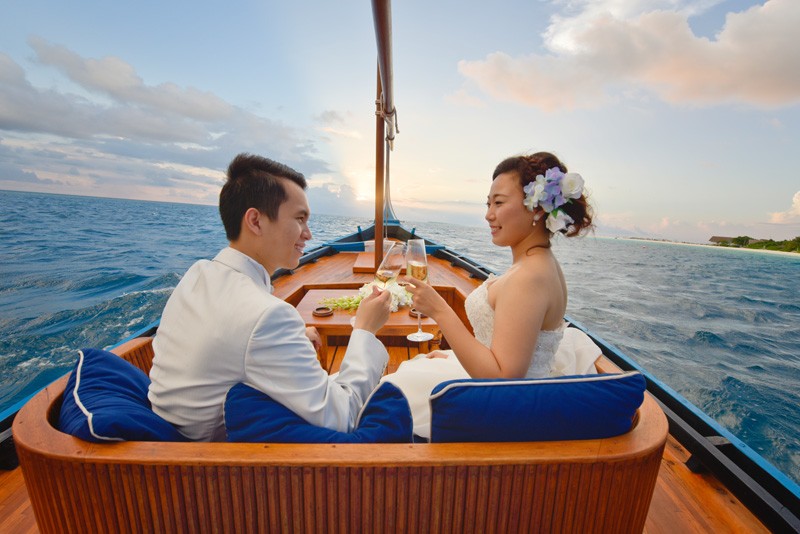 The boat will then drop you off at the pavilion, a freestanding, pillared structure, located off the northeast tip of the island.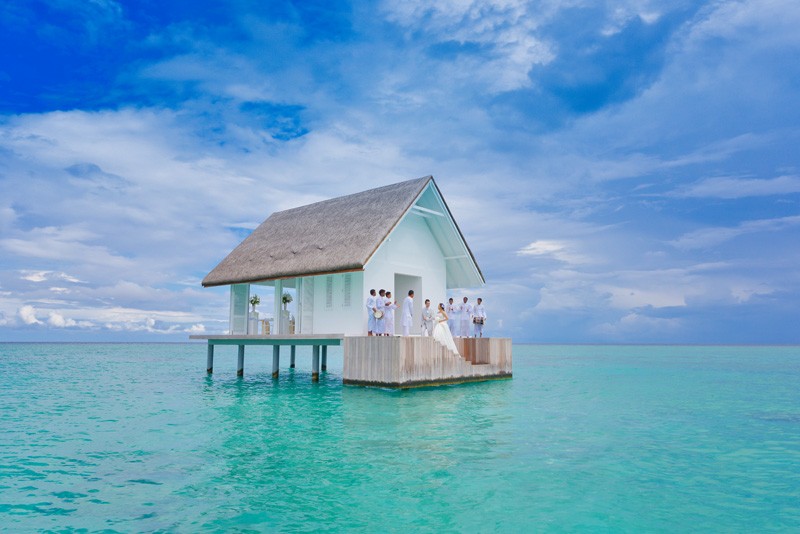 Regional Vice-President and General Manager of the resort, Armando Kraenzlin, mentions, "Our UNESCO Biosphere Reserve location really sets up apart, and our vision with the new Wedding Pavilion was to incorporate this in a way that surpassed anything we'd offered before. Now wedding couples can surround themselves by – and draw inspiration from – the power, possibility and abundant beauty of the ocean."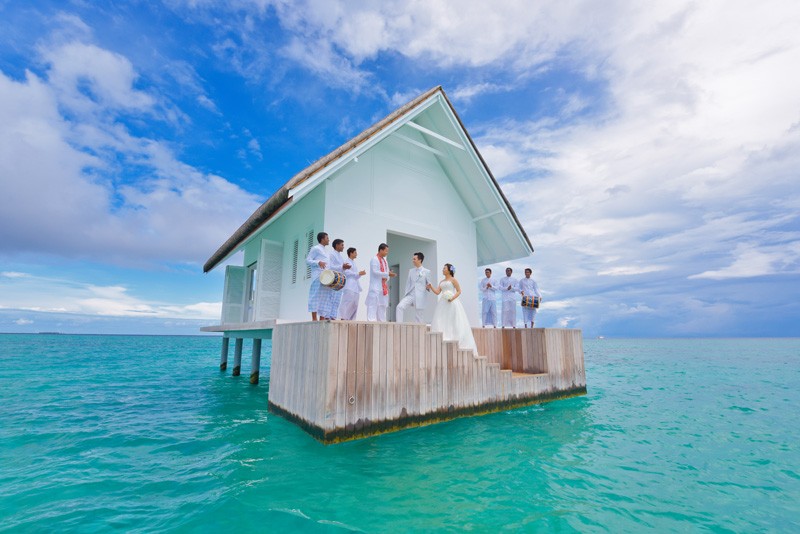 Stepping inside, you are greeted by white interiors, with lofty vaulted ceilings.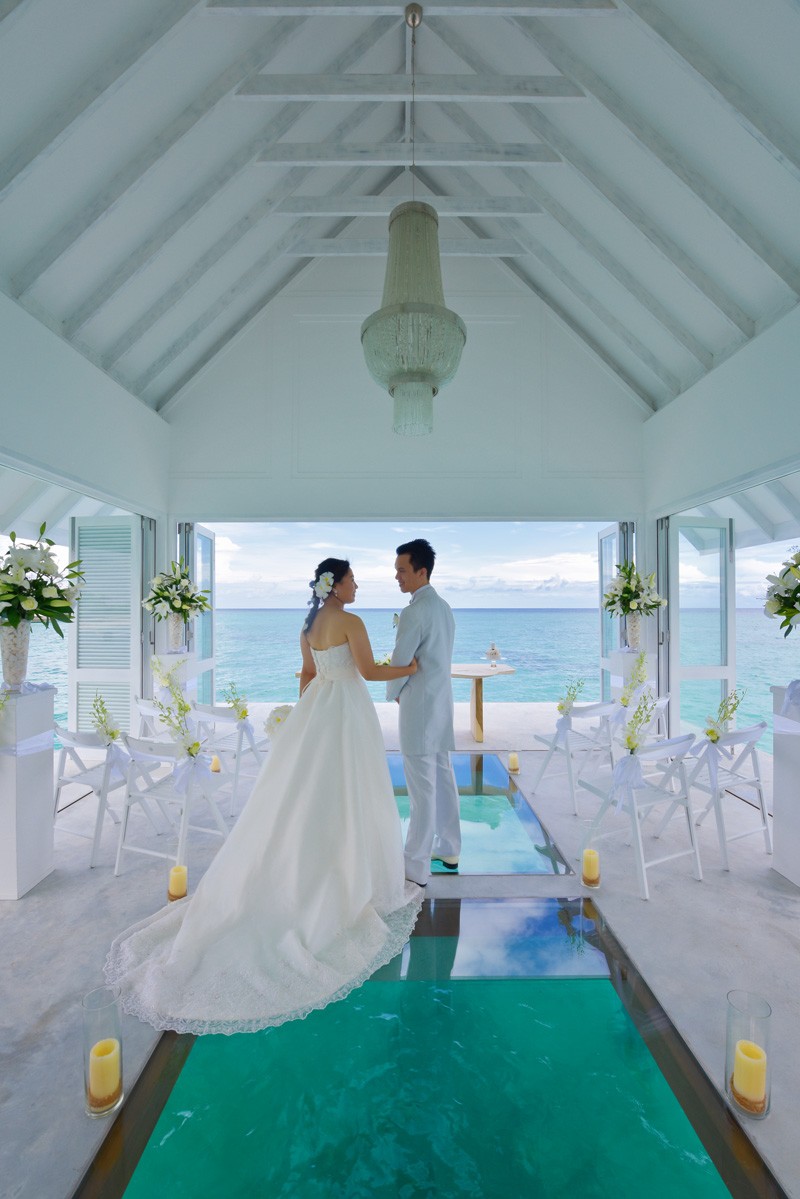 The floor is a shimmering titanium-polished concrete.
The pavilion has a glass bottom 'aisle', that's above a turtle enclosure, and is central to the space.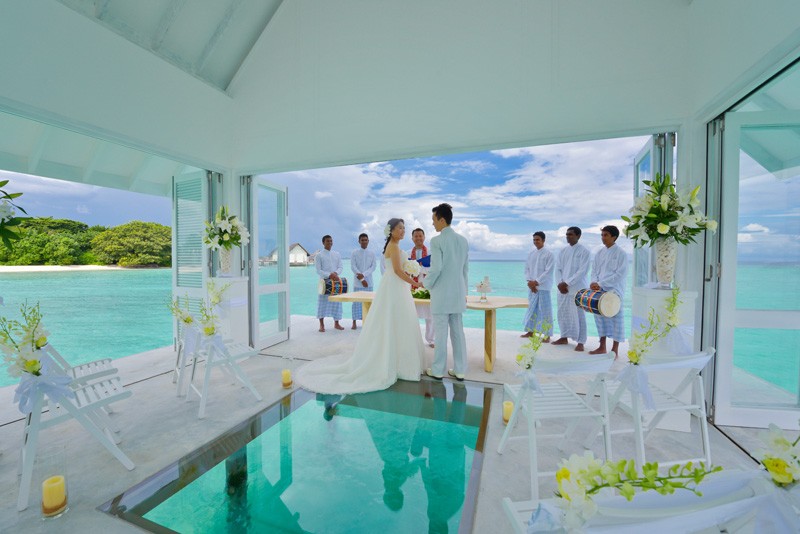 Wrap-around, bi-folding floor-to-ceiling glass doors are on three sides of the pavilion, and open up to the surrounding timber decking.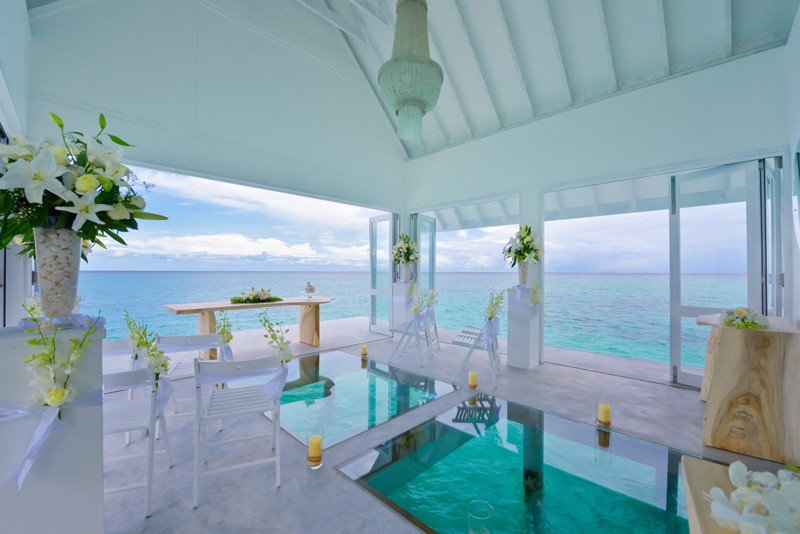 Depending on the time of day, the pavilion appears to change colors, with the sunset reflecting in the glass-bottomed aisle.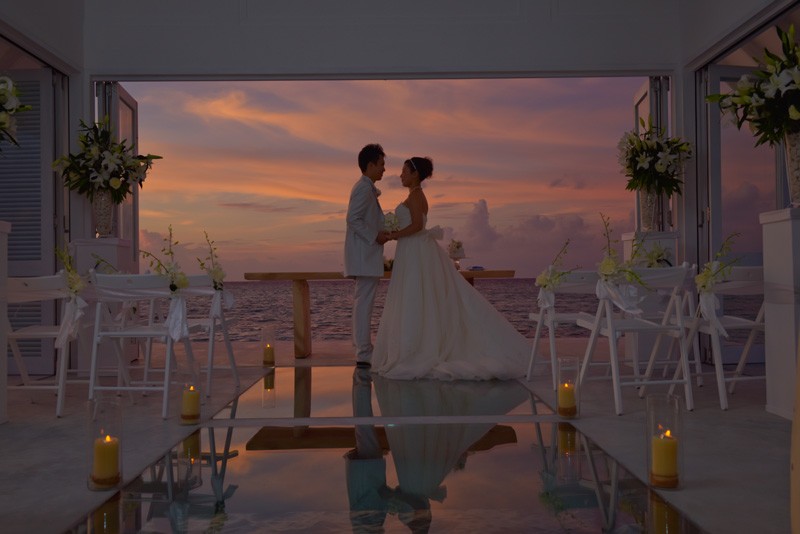 ---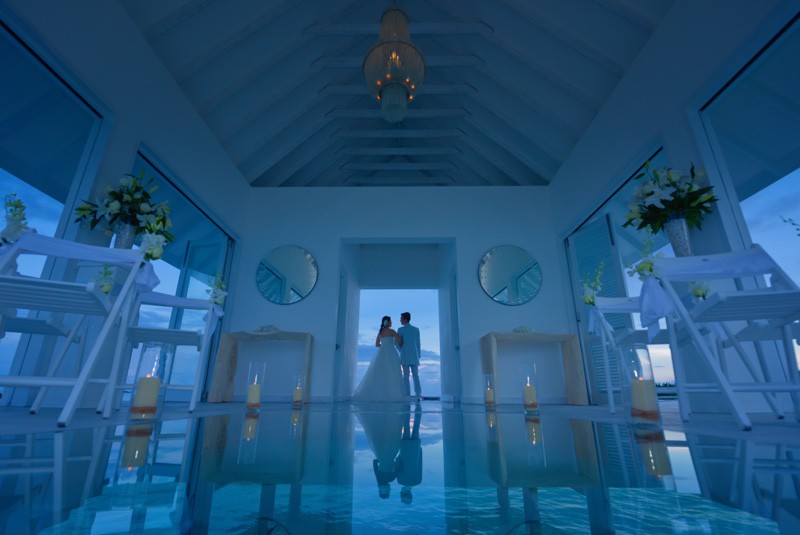 Recensione Utenti
Nessuna opinione inserita ancora. Scrivi tu la prima!
ALTRI ARTICOLI DI QUESTO AUTORE
Created: 2015-12-15 03:15:18
Category: Architettura Design
Photography by Luc Remond THOSE Architects have recently completed a light-filled home for a young family in Sydney, Australia.
Created: 2015-04-01 02:11:56
Category: Architettura Design
Australian apartment developer Orchard Piper, have sent us photos of their Davis Avenue project, located in South Yarra, Melbourne. Orchard Piper collaborated with architect and interior designer Jolson and Eckersley Garden...
Created: 2015-06-14 13:43:06
Category: Architettura Design
Tsikkinis Architecture Studio has designed the Laiki Lefkothea Residence, located in Limassol, Cyprus.
Created: 2015-03-11 23:47:46
Category: Architettura Design
Architect John Donkin, designed a grid of plywood shelves that follow the stairs in this home, for this family to be able to keep a variety of their books, decorative...
Created: 2015-12-21 12:09:04
Category: Architettura Design
Photography by Leandro Moura|Onzeonze Studio A couple in Goiânia, Brazil, that love to entertain, wanted a home designed to take advantage of the view of the surrounding landscape.
Created: 2015-09-04 00:16:55
Category: Architettura Design
Measured Architecture Inc. have designed the Cloister House in Vancouver, Canada, that also includes a laneway house.