This unique wedding pavilion is surrounded by tropical ocean paradise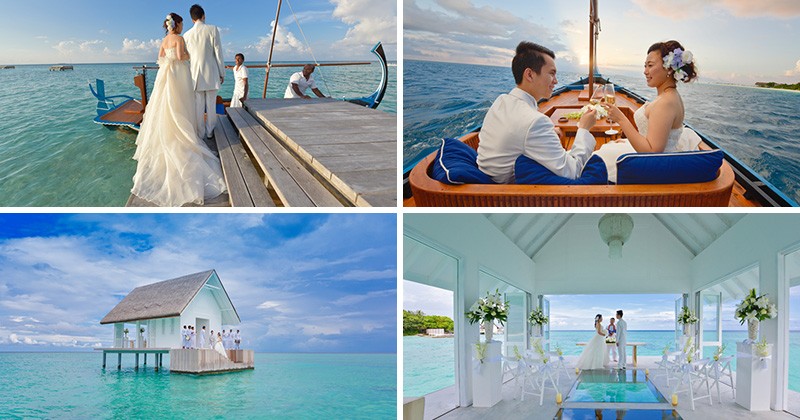 Located within the picturesque Maldives, the 'Afloat' wedding pavilion has recently been unveiled by the Four Seasons Resort at Landaa Giraavaru, as a unique wedding option for their guests.
To get to the pavilion, you board a small wooden boat.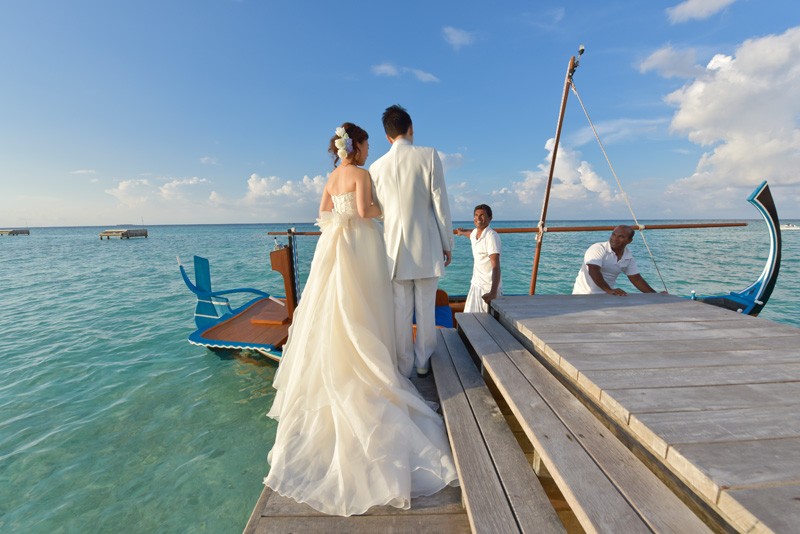 Enjoy a glass of champagne on the way.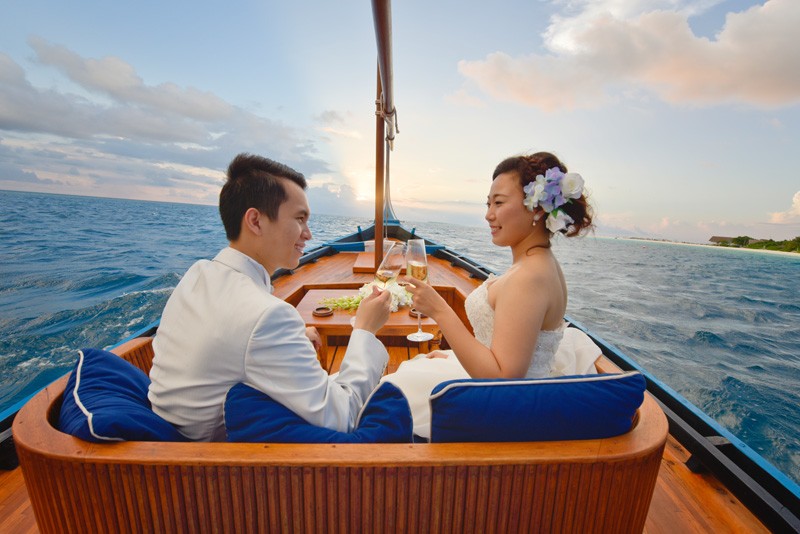 The boat will then drop you off at the pavilion, a freestanding, pillared structure, located off the northeast tip of the island.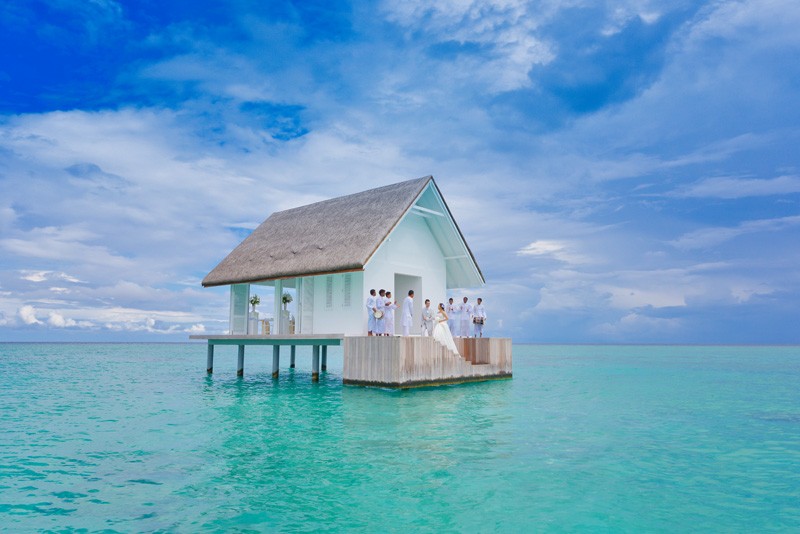 Regional Vice-President and General Manager of the resort, Armando Kraenzlin, mentions, "Our UNESCO Biosphere Reserve location really sets up apart, and our vision with the new Wedding Pavilion was to incorporate this in a way that surpassed anything we'd offered before. Now wedding couples can surround themselves by – and draw inspiration from – the power, possibility and abundant beauty of the ocean."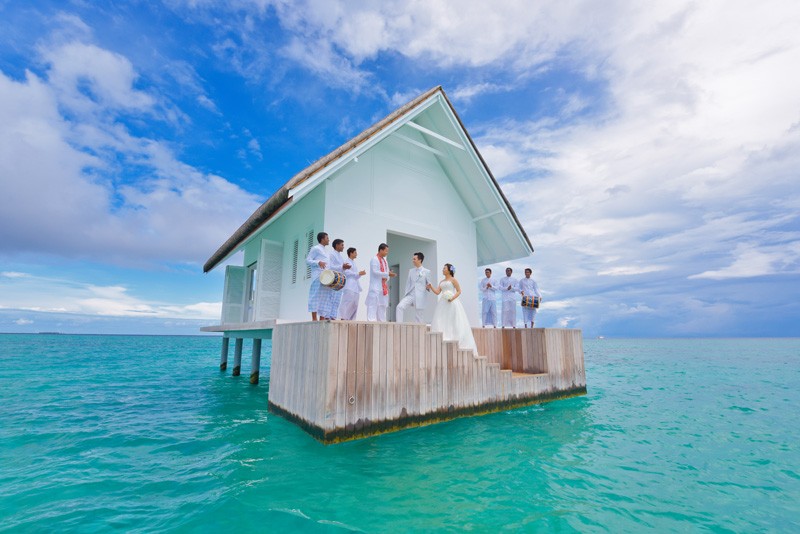 Stepping inside, you are greeted by white interiors, with lofty vaulted ceilings.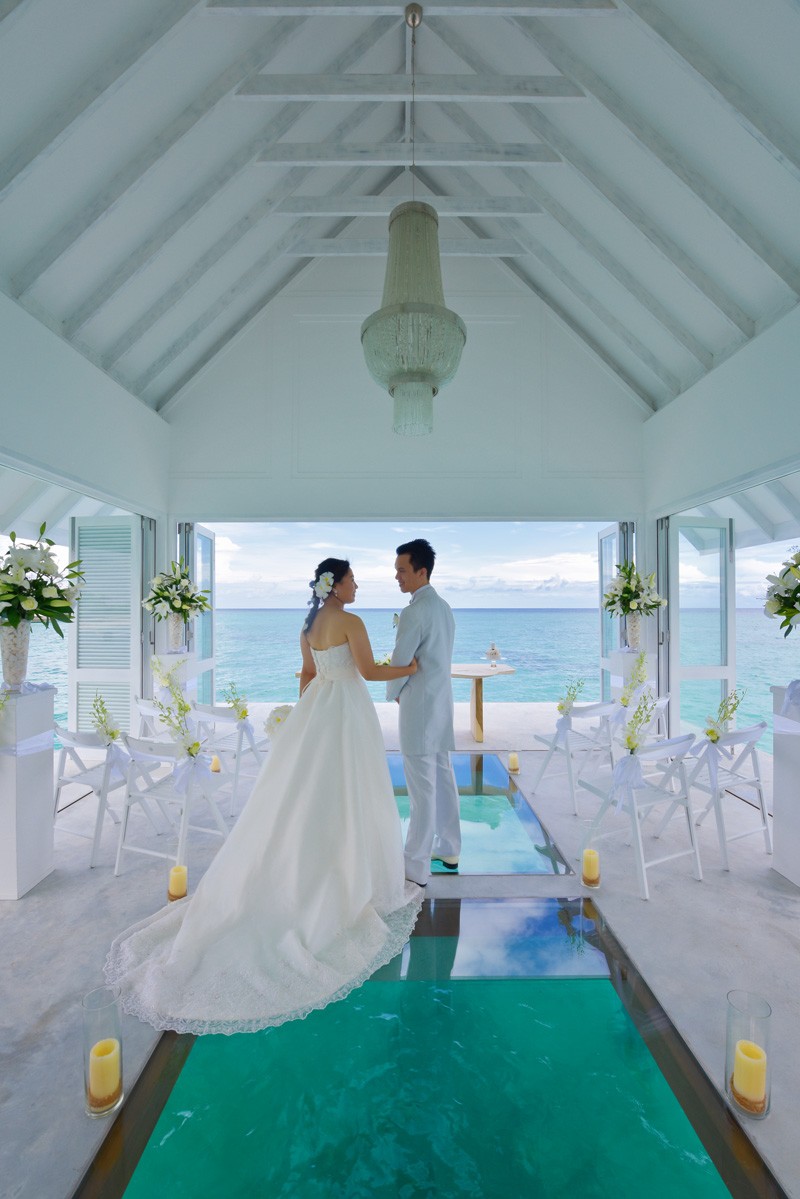 The floor is a shimmering titanium-polished concrete.
The pavilion has a glass bottom 'aisle', that's above a turtle enclosure, and is central to the space.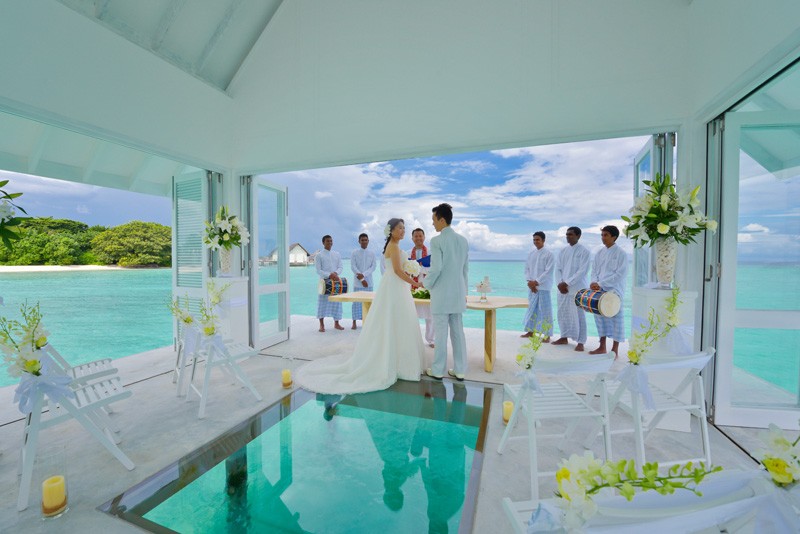 Wrap-around, bi-folding floor-to-ceiling glass doors are on three sides of the pavilion, and open up to the surrounding timber decking.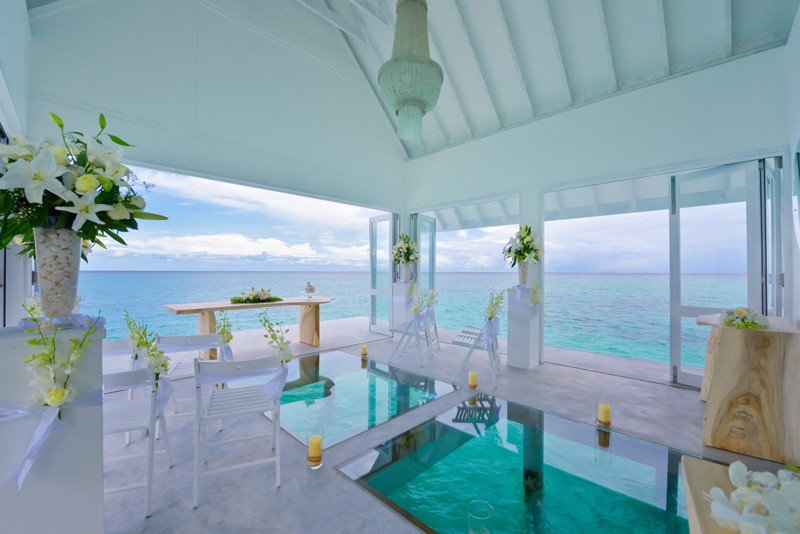 Depending on the time of day, the pavilion appears to change colors, with the sunset reflecting in the glass-bottomed aisle.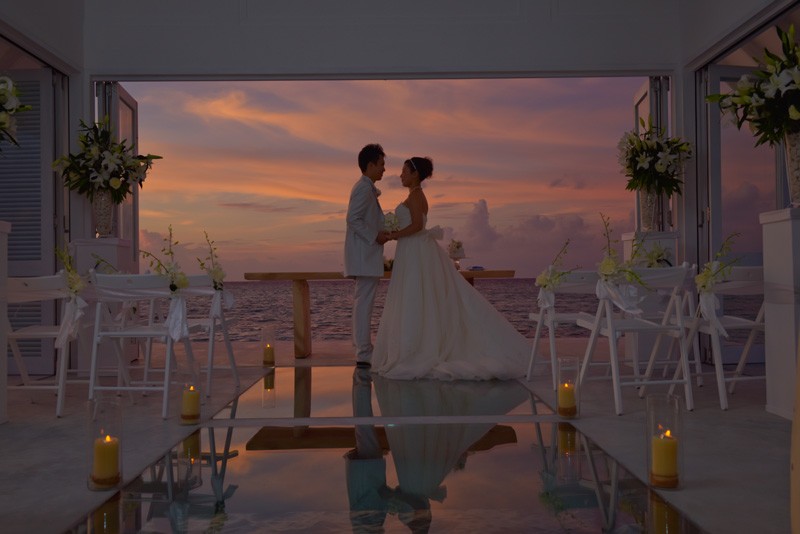 ---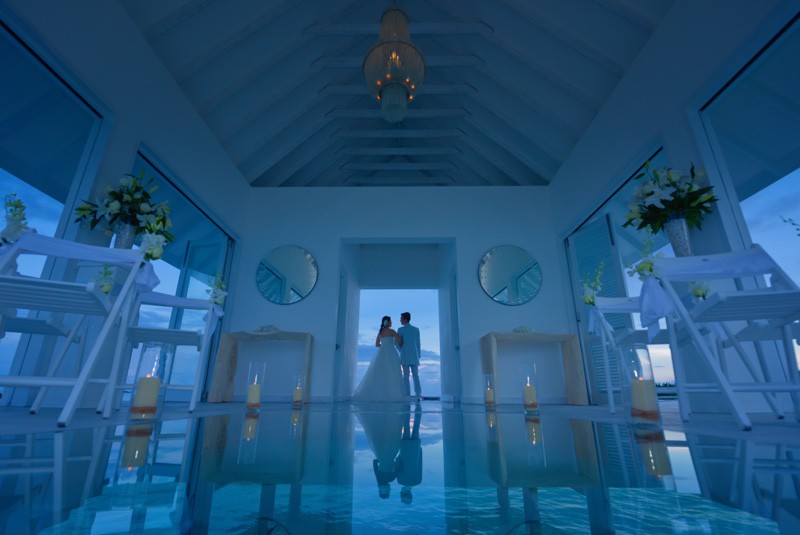 Recensione Utenti
Nessuna opinione inserita ancora. Scrivi tu la prima!
ALTRI ARTICOLI DI QUESTO AUTORE
Created: 2016-01-15 03:51:21
Category: Architettura Design
A narrow alley in Adelaide, Australia, which was once a place where garbage cans lived, is now home to the Pink Moon Saloon, a recently opened bar and restaurant, designed by Sans-Arc...
Created: 2016-03-03 07:31:42
Category: Architettura Design
1. This path in the garden of a home in Perth, Australia, renovated by Hillam Architects.
Created: 2016-04-02 09:36:41
Category: Architettura Design
Colleen Jordan, is a designer and artist who likes to create objects that make life more enjoyable.
Created: 2015-06-16 13:09:12
Category: Architettura Design
Architect Elaine Richardson has designed the Open House in Sydney, Australia, for a family of five that wanted to have a light filled house that can hold a party and...
Created: 2015-09-19 13:06:14
Category: Architettura Design
1. This floating bunk bed from a home in Water Mill, New York, designed by Bates Masi Architects.
Created: 2016-05-27 09:43:30
Category: Architettura Design
How awesome would it be if when you needed furniture, you just took it off your wall and unfolded it?