These designers are making carpets by squirting liquid foam out of a syringe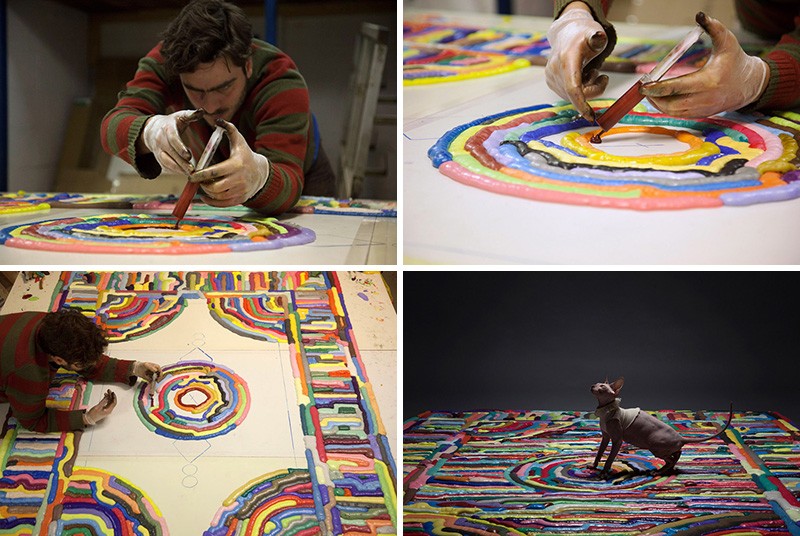 Rotterdam-based designers Ward van Gemert and Adriaan van der Ploeg, of design studio NIGHTSHOP, have created the Showdown Carpets, an interesting collection of art made from foam, whose end result is similar to a carpet, however the designers mention "they're more objects without a clear use".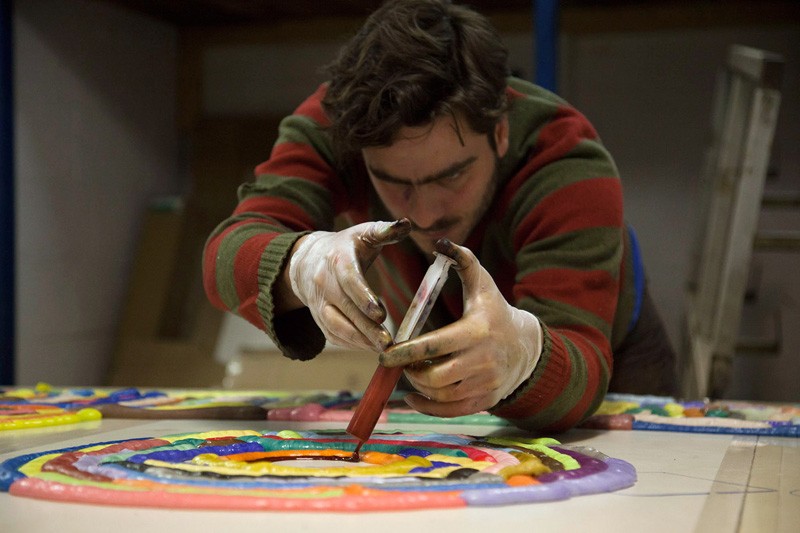 Using syringes filled with custom colored liquid urethane foam, they gently squeeze out the foam into the desired shape and pattern.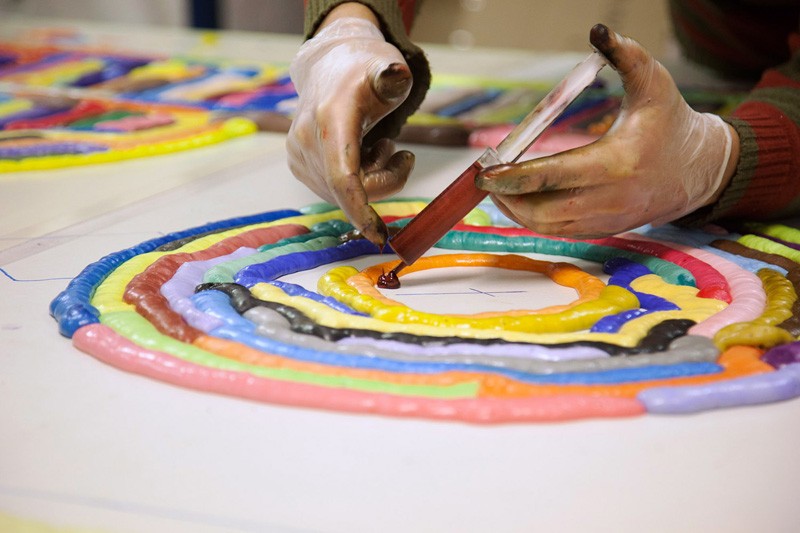 Once the foam expands and dries, it sticks to the piece next to it, and makes the entire piece of work become one.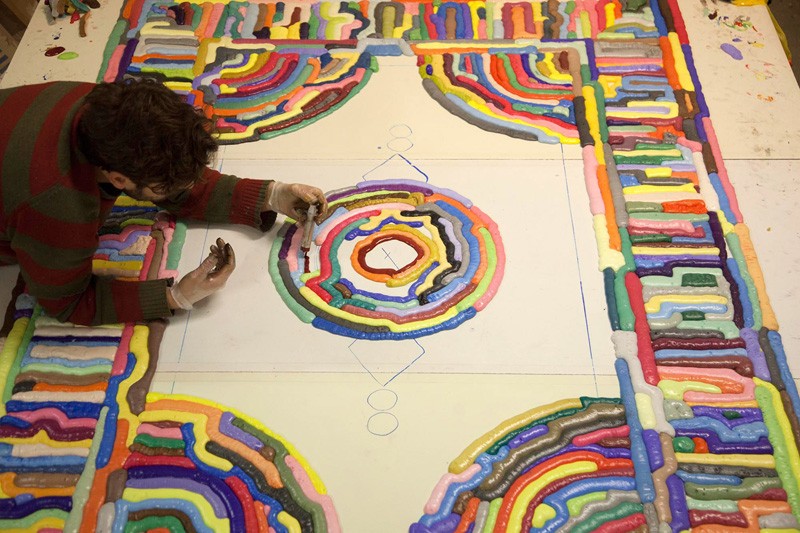 Here is a close-up of the foam.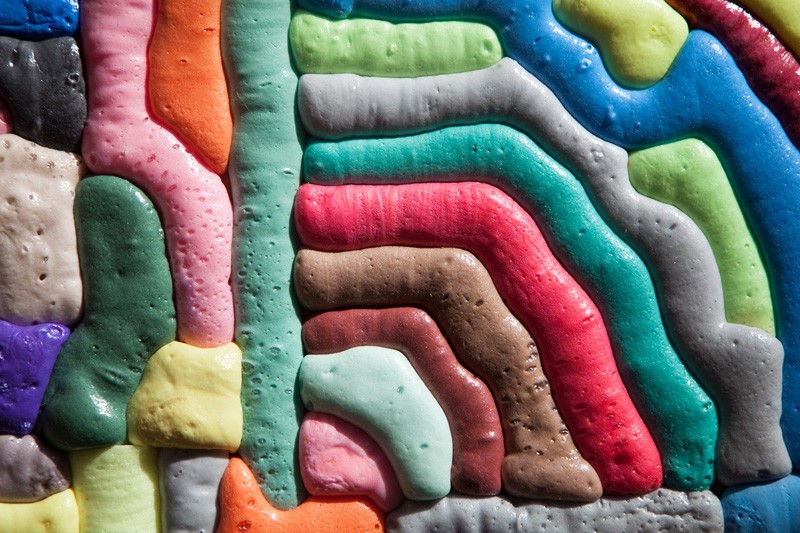 They're on a mission to create 10 pieces (currently they have 7), which will be exhibited in April, at the Robert van Oosterom gallery in Rotterdam.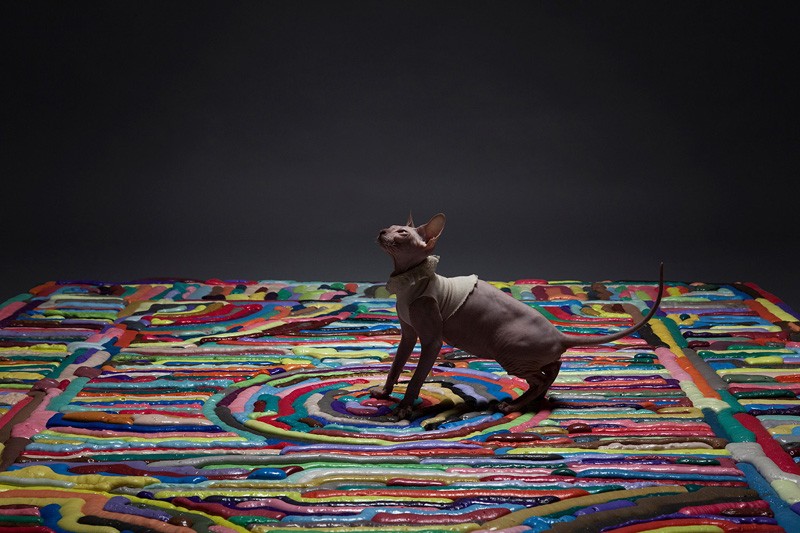 Here are some examples of the other pieces they've created.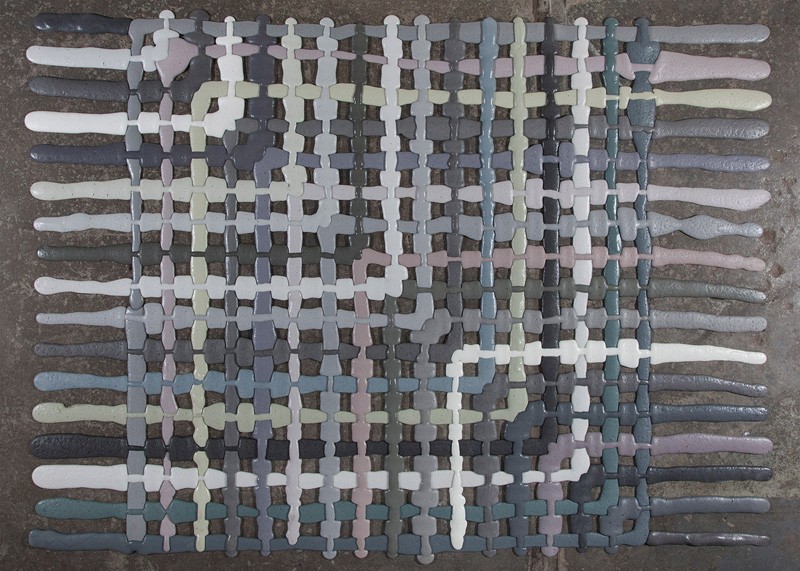 ---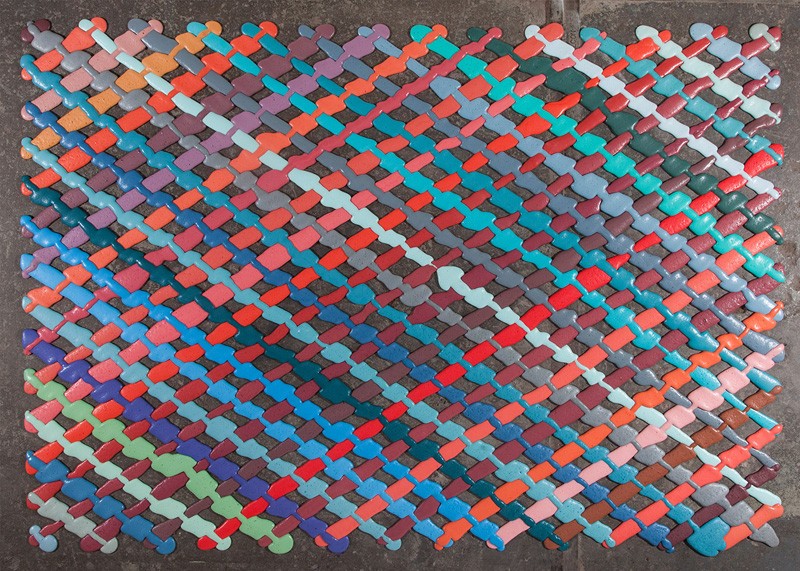 ---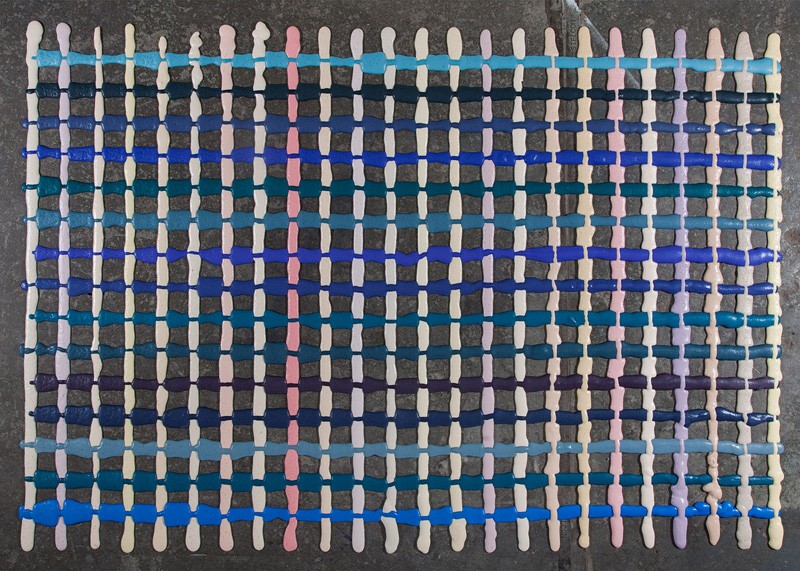 ---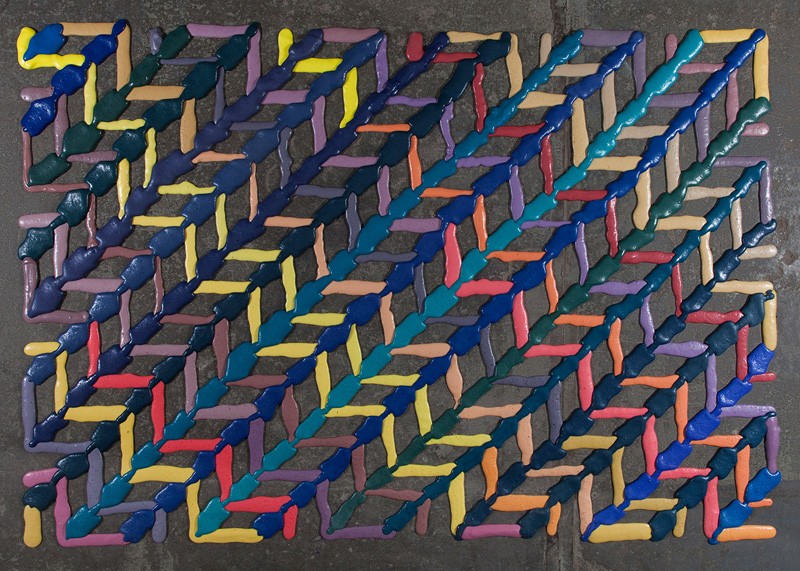 ---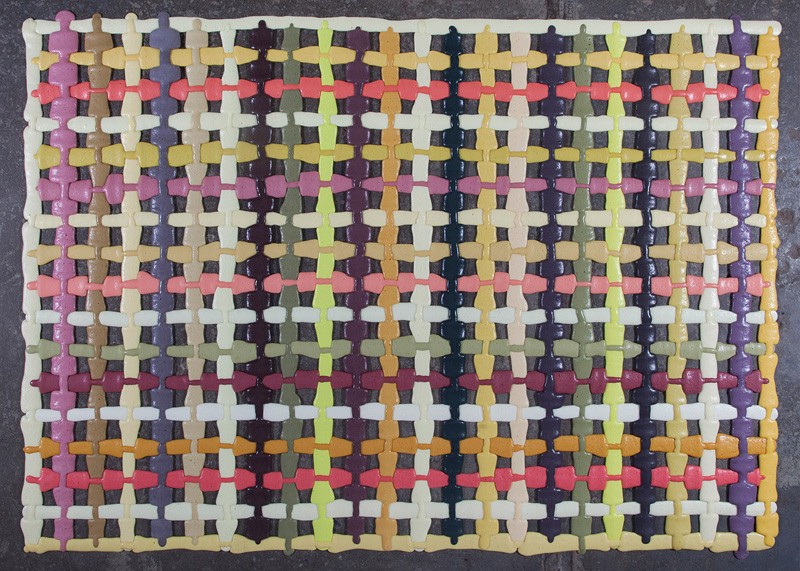 ---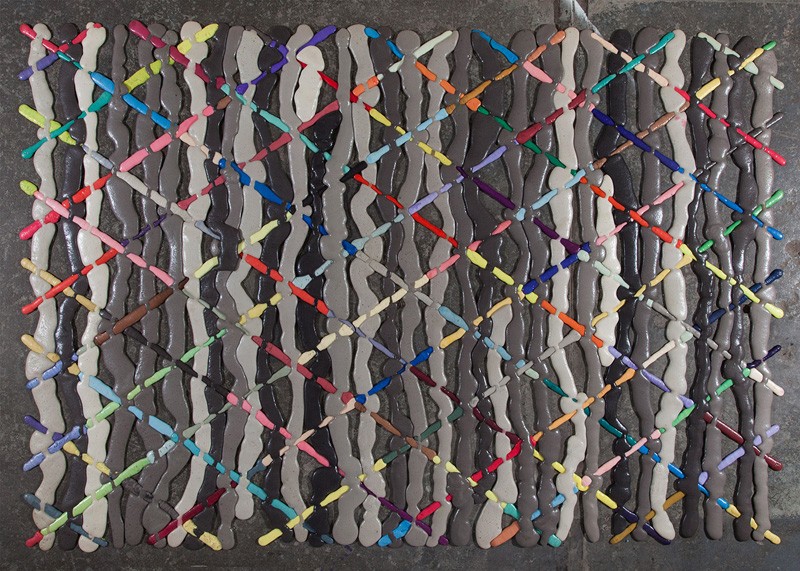 ---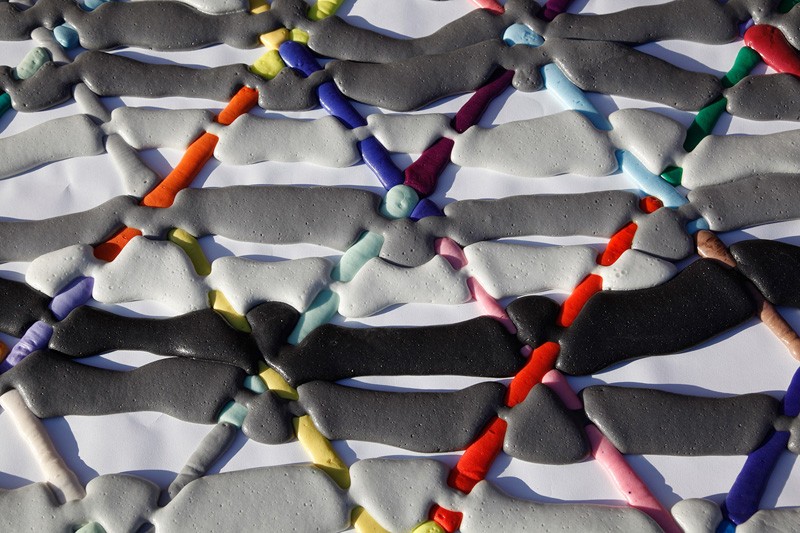 Recensione Utenti
Nessuna opinione inserita ancora. Scrivi tu la prima!
ALTRI ARTICOLI DI QUESTO AUTORE
Created: 2015-10-11 01:14:17
Category: Architettura Design
Currently operating in Europe and soon to be in Asia, EZ10 by EasyMile are a fleet of driverless electric shuttles.
Created: 2016-03-04 07:24:25
Category: Architettura Design
Hidden within the walls of an old Colonial building in Mexico City, is this large vertical garden, designed by Verde Vertical.
Created: 2015-05-19 20:55:46
Category: Architettura Design
Lee Rodezno of Australian studio Javi Design, has shared with us his latest product, a contemporary mailbox that can be customized with your house number.
Created: 2016-03-19 08:27:04
Category: Architettura Design
Designer Nikita Konkin has created a packaging concept design that makes buying pasta a bit more fun.
Created: 2016-04-21 08:42:38
Category: Architettura Design
Created: 2015-10-26 02:01:20
Category: Architettura Design
Two young entrepreneurs from Germany, Felix Durst and David Ziegler, have created the Aquabook, a flat water bottle designed to fit into a briefcase or purse.